01 Nov

"It all started with a couch:" the story of Zarqa Life Center, a home to many – By Joy Mazahreh
Photographing for Zarqa Life Center – Capturing Grace on a  journey through Jordan
Recently I had the privilege of working with Joy Mazahreh in the country of Jordan. Joy conducted interviews with refugee families while I photographed. I am now so excited to share Joy's story from our time at Zarqa. I am so grateful to call Joy my Capturing Grace partner, and I know that you will be inspired by her story as well as her writings. – Ronnie
This is a longer story than usual because I am overwhelmed with the amount of success stories I have encountered during my time at Zarqa Life Center (ZLC) from the moment Ronnie and I entered their door and until we left the next day.
The center is located in Zarqa, one of the biggest cities in Jordan, about an hour outside of Amman. For decades, Zarqa has hosted thousands of refugees from neighboring countries like Palestine, and more recently, Syria. Many of the refugees who make it out of the camp find home in Zarqa and start their new life there.
Trudy, the founder of Zarqa Life Center, first arrived in Jordan as a German nurse to work at Al Eman Hospital in Ajloun, north of Jordan. She met her husband there and decided to spend the rest of her life in her new home.
Decades later, when all of Trudy's children were all grown and ready to start their own lives, she volunteered at a clinic in Zarqa and helped translate for doctors from Germany and Arabic-speaking patients and their families.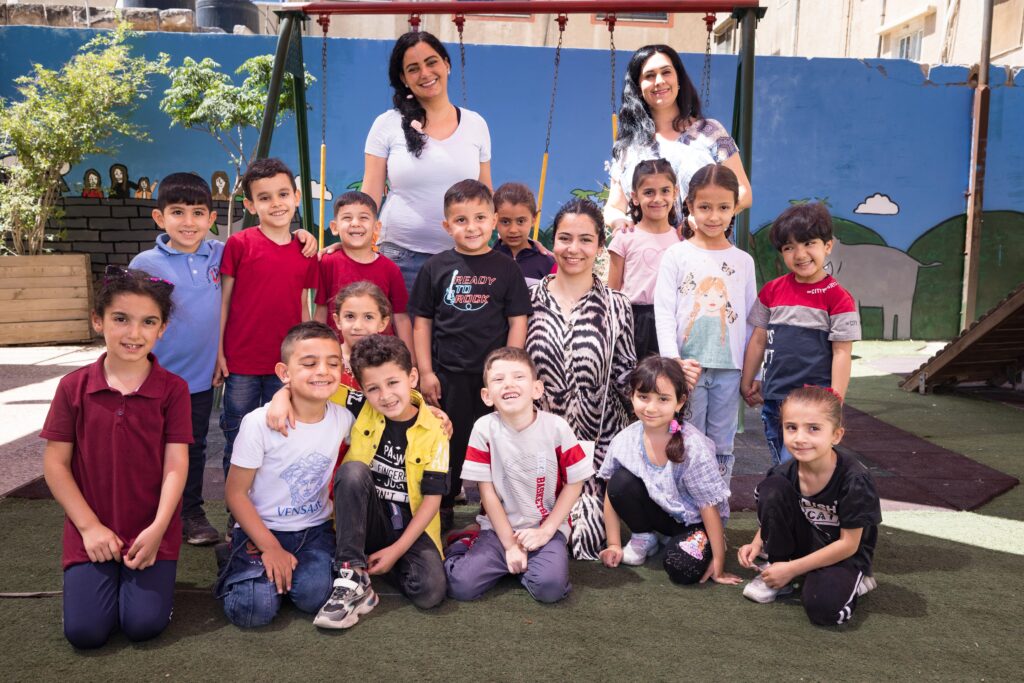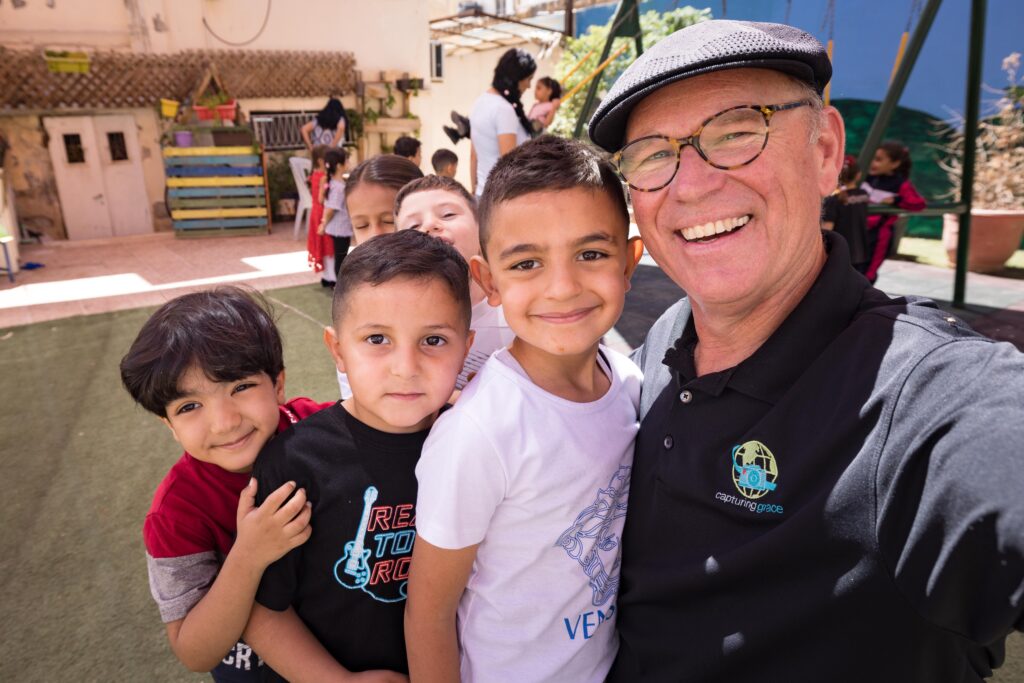 At that time, Trudy would drive for an hour from Amman to Zarqa to volunteer at the clinic and would park her car on the opposite side of the road. Every morning, she would notice how the pastor's apartment above the clinic had not been occupied since he moved out of the city of Zarqa. During her time at the clinic, around 2015, she was also noticing that the visiting women patients were tired and unable to rest due to living in crowded households and being unable to spend any time away from their children in such circumstances, and when she visited them, she was certain of their tough living situations. The 20 patients who visited weekly became 400 patients a week, and the city was getting more crowded by the minute with new refugees seeking asylum everyday.
When Trudy asked the pastor about his intent with his apartment, he asked what she had in mind. Trudy voiced what she felt the women really needed:
"I want a safe haven for all the women who come to the clinic, a home where they relax and recharge before going back to their busy lives."
The pastor did not hesitate and gave Trudy the keys to the apartment.
Shortly after, a donor visited the clinic and talked to Trudy. Trudy mentioned the apartment and said, "I just need a couch for the women to rest on, I want to offer them a home." The donor did not hesitate either and gave Trudy enough money for a couch set and the center was open. Today, Zarqa Life Center extends over two buildings and helps more than 600 families a year. They offer more than 20 programs, all free-of-charge.
Trudy still drives daily from Amman to Zarqa and supervises all the programs along with a couple employees and tens of volunteers from the surrounding community. ZLC offers literacy, IT skills, English, parenting, and trauma-healing courses among many others. They also have a free-of-charge kindergarten for underprivileged families, a care center for disabled children, soap-making, sewing, accessory-making, painting, and food-preservation classes and workshops. I could go on and on, there is always, truly, something happening at every corner at ZLC.
The home Trudy has hoped for has come to life for so many of the women who visit the center. The following are success stories I heard from the women who were there.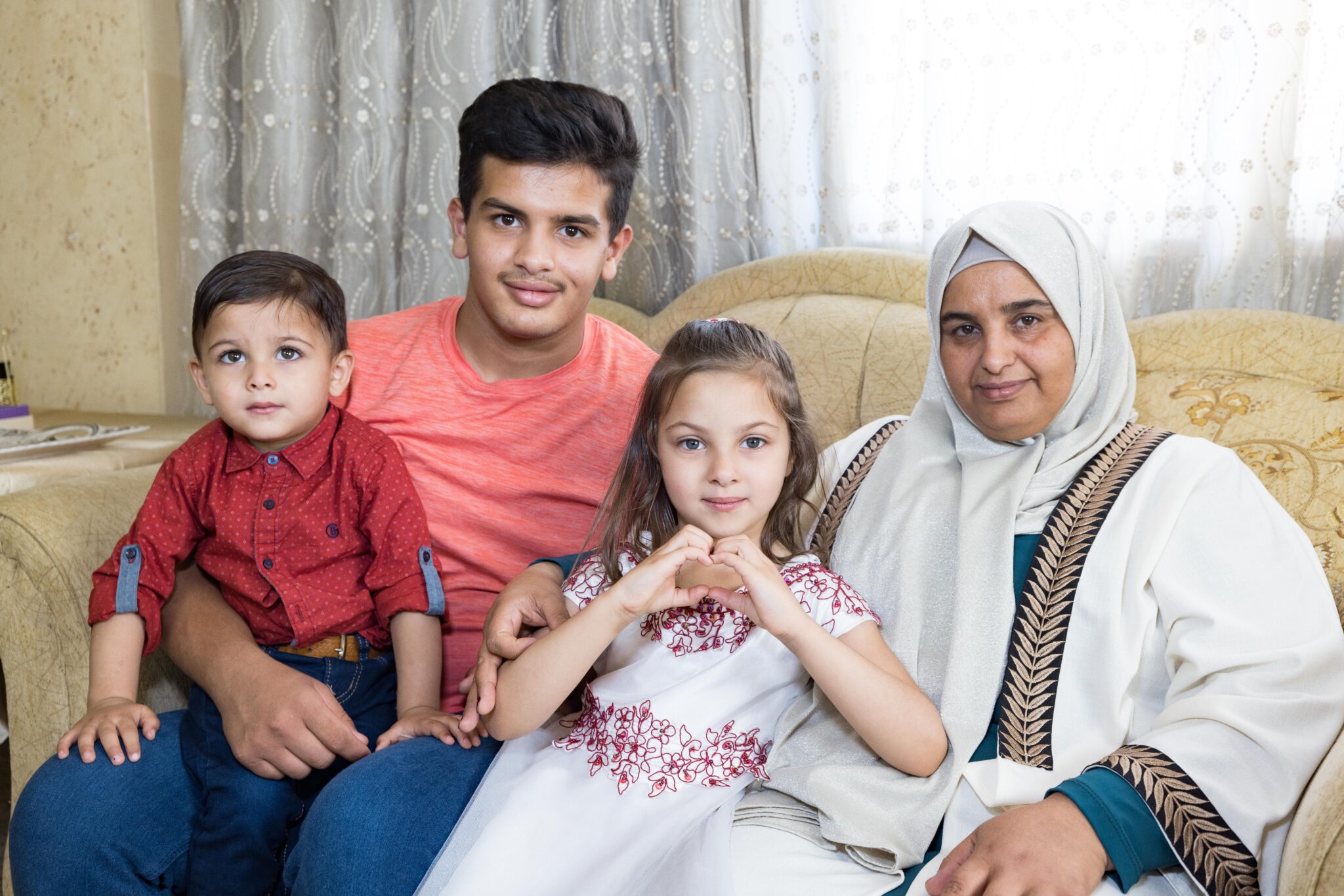 Sabah is a Palestinian woman who got married off in Jordan when she was eighteen-years-old. It was very tough for her to abide by her husband's strict rules and highly restricting code of conduct. Sabah could not leave her house, get a job, or visit her family and friends. Problems only escalated between the couple and Sabah decided to leave her husband and kids and to return to Palestine with her family in 2018.
One day, while in her bedroom, Sabah sees pictures from a birthday party at ZLC and decides to check it out the next day. She told me that she felt, through the screen, an immediate sense of peace and unconditional happiness and support; something she has longed for in the last period of her life.
"Now, I am a changed person. The life center gave me my life back."
Sabah took trauma healing and parenting courses and learned how to rekindle her relationship with her children; now they are inseparable. She also had a dream to learn sewing, and she now has income from sewing and accessory making after the courses she has enrolled in at the center.
"Today, I sit around my children and grandchildren and laugh all the time. I have peace in my heart. One of my favorite activities at the trauma healing workshop was writing all my griefings in a balloon and letting them go. Since then, I am a new woman. I now go to the center everyday and spend time there. My children think I go to "work." But they don't know it is my home."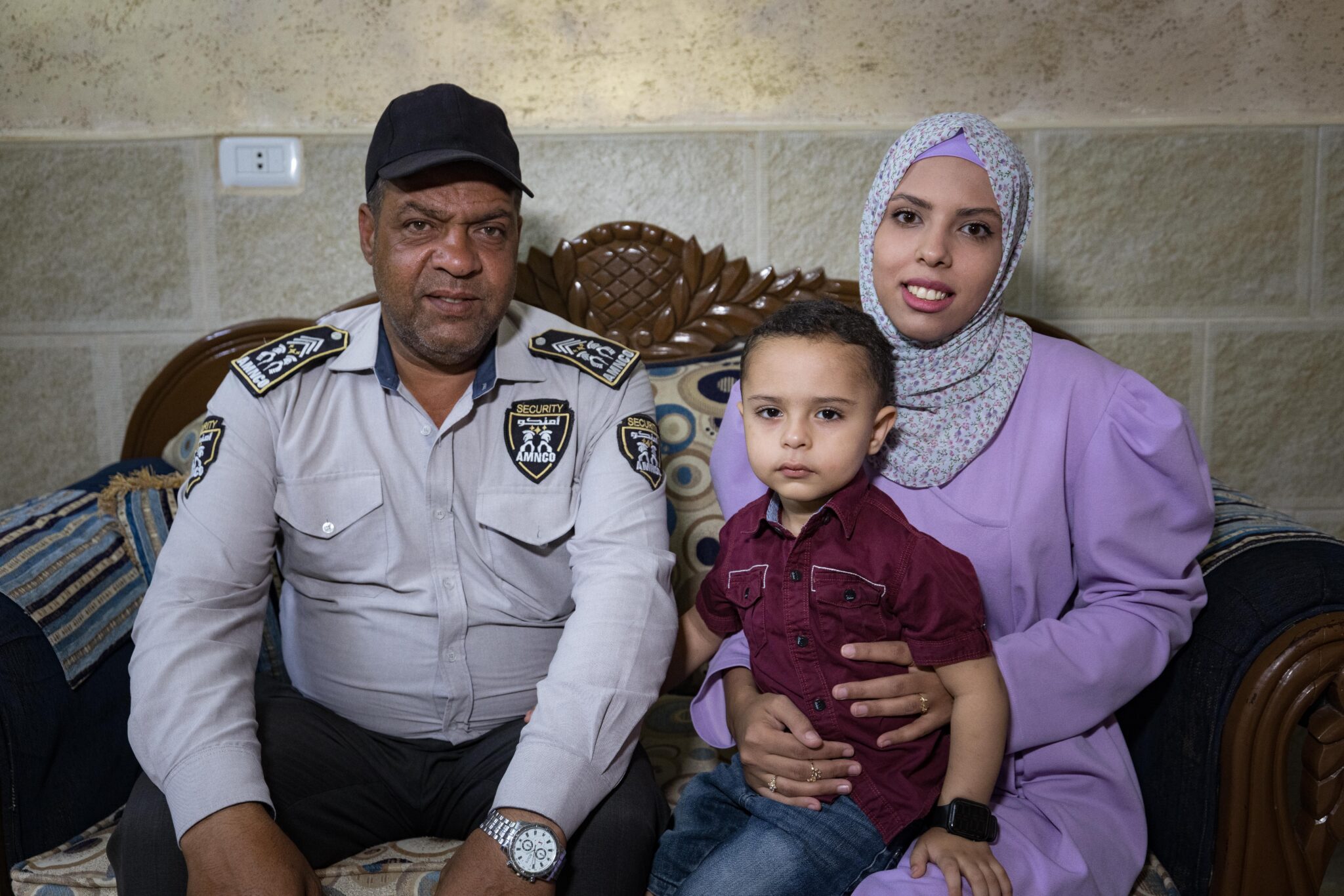 Israa had a quick yet harmful marriage and got separated from her husband and fought for her three-year-old son's custody. Her husband did not allow her to continue her education although she had big dreams. Although her story at the center started with an IT skills course, young Israa found so much more there. She learned about her value and the potential of who she can be as a young woman. Israa now lives with her family and her son, goes to college and studies political science, and is planning to continue her education further.
She told me, with her son on her lap, how she found peace and joy in the center, when both things have been missing from her life for a very long time. She also participates in crochet workshops and says: "Whenever I have a problem, I come to the center. I sit down and focus on a simple activity or craft and think. Slowly, I developed a sense of accomplishment, I discovered that I am a creative person!"
Israa today is writing her life's story, she plans to call it: "The Rise after the Fall." I personally cannot wait to read her work!
Manal is a Syrian refugee who was smuggled into Al Zaatari Camp and lived there for a couple of years. In Syria, her house got bombed for 12 hours and her husband got arrested several times. Manal and her family lived in a continuous state of fear. Leaving her diminished home was one thing and living in the refugee camp was another. If you have a moment, look up pictures of Al Zaatari camp–one of the largest in the Middle East–although it looks like a small town, yet the Syrian people there suffer from severe living conditions and do not have immediate access to food, water, or heat in the winter.
Eventually, Manal and her family made it the hard way out of the camp and ended up in Zarqa too. Still afraid, Manal never left her house until she saw women walking to the center everyday nearby.
Manal is now a small-business owner and sells crochet-made products that are absolutely beautiful! She is now a constant visitor and a recent volunteer at the center.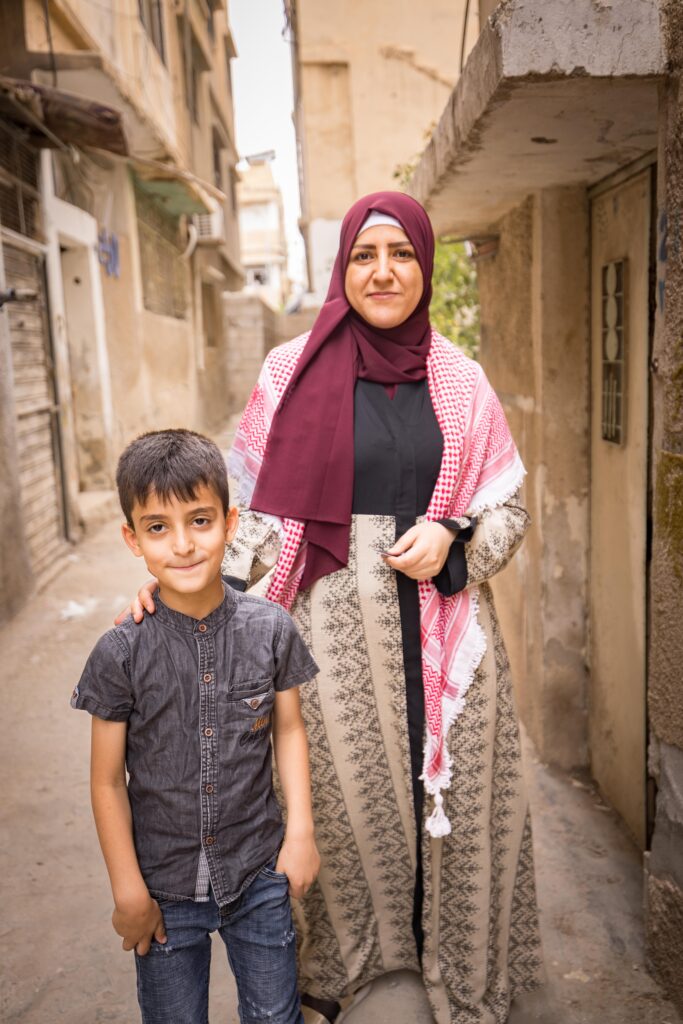 Sabah, Israa, and Manal are among many of the women we met during our time at ZLC. We did not stop laughing, and we did not have a break from listening to so many success stories happening there. I have had previous experiences of visiting similar centers or refugee camps and being able to sense all the baggage that people who visit bring with them. I am confident to say that I had no other feeling than one of home when I have entered this place.
When a woman gets married in Jordan, she never stops visiting her parent's house. It is always a safe haven for her and her children when life's responsibilities become so heavy. When I asked women from the center, who come from all parts of the country, why they are at Zarqa Life Center today, they told me it's like going to Beit Ahli (my parent's house).
Beit Ahli is such an important word to me. Living away from home, I always long to go to my parent's house. I can be a child again there, feel safe and warm, without any judgment. The fact that these women think of ZLC as Beit Ahli brings so much joy to my heart and tears down my face.
Join me in praying for Trudy and her team for the wonderful work they do. Also, please pray for Sabah, Israa, Manal, their families, and all the women who visit ZLC. I pray that every newcomer who enters their doors can call ZLC Beit Ahli too.
The Zarqa Life Center is a community-based, women-led, grassroots organization supporting urban refugees and Jordanian women in Zarqa, Jordan since 2015. We offer a safe space for healing and development for at-risk women and children. The Center is home to women who fled war torn Syria and to local underserved Jordanian women and their families. We learn, work, and wage peace for a brighter future, together.
I invite you to learn about Zarqa Life Center.
From our time at Zarqa Life Center