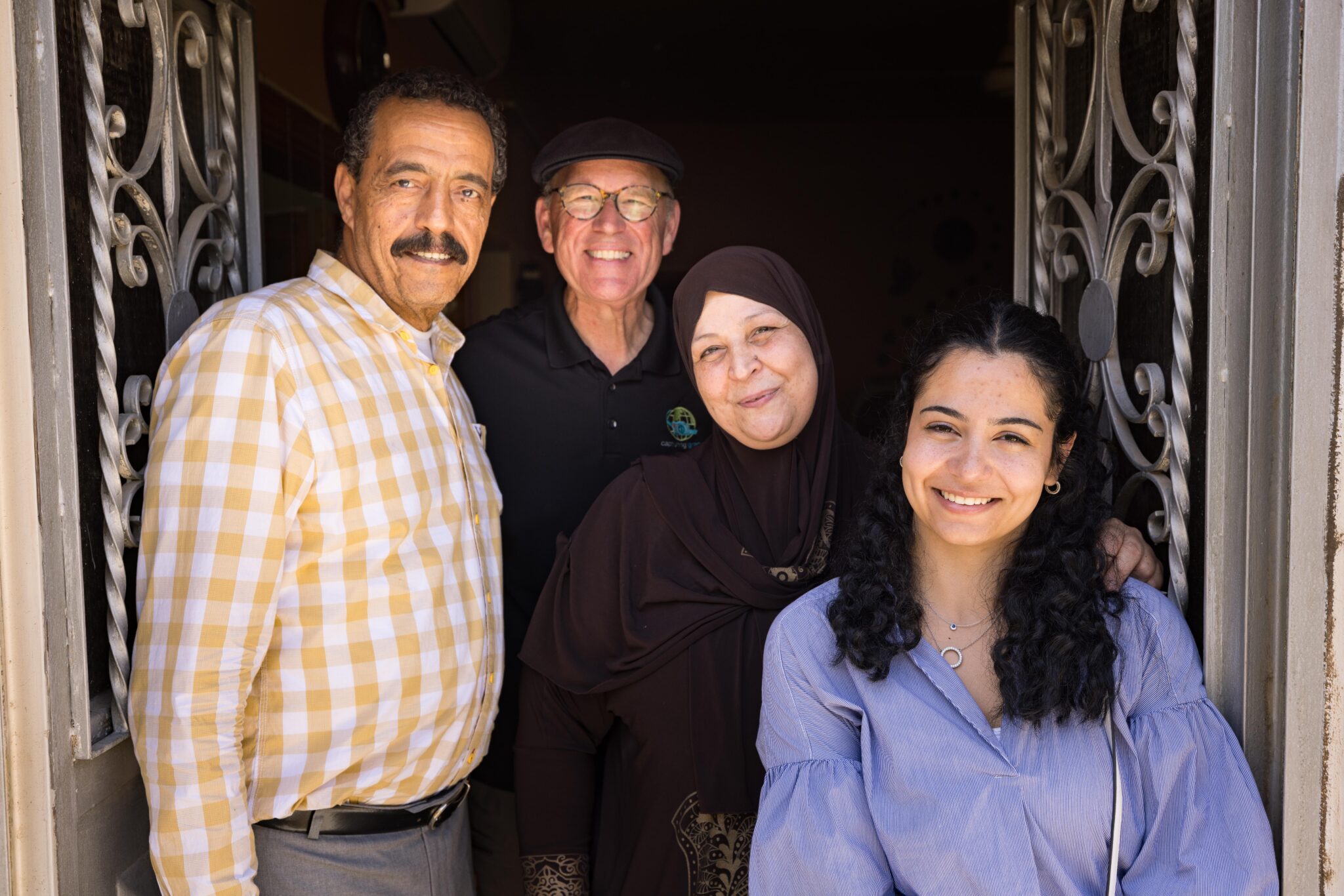 03 Nov

From Pain to Remedy: This is How Randa found Home in Her Small Business – By Joy Mazahreh
Photographing for Jira – Capturing Grace on a  journey through Jordan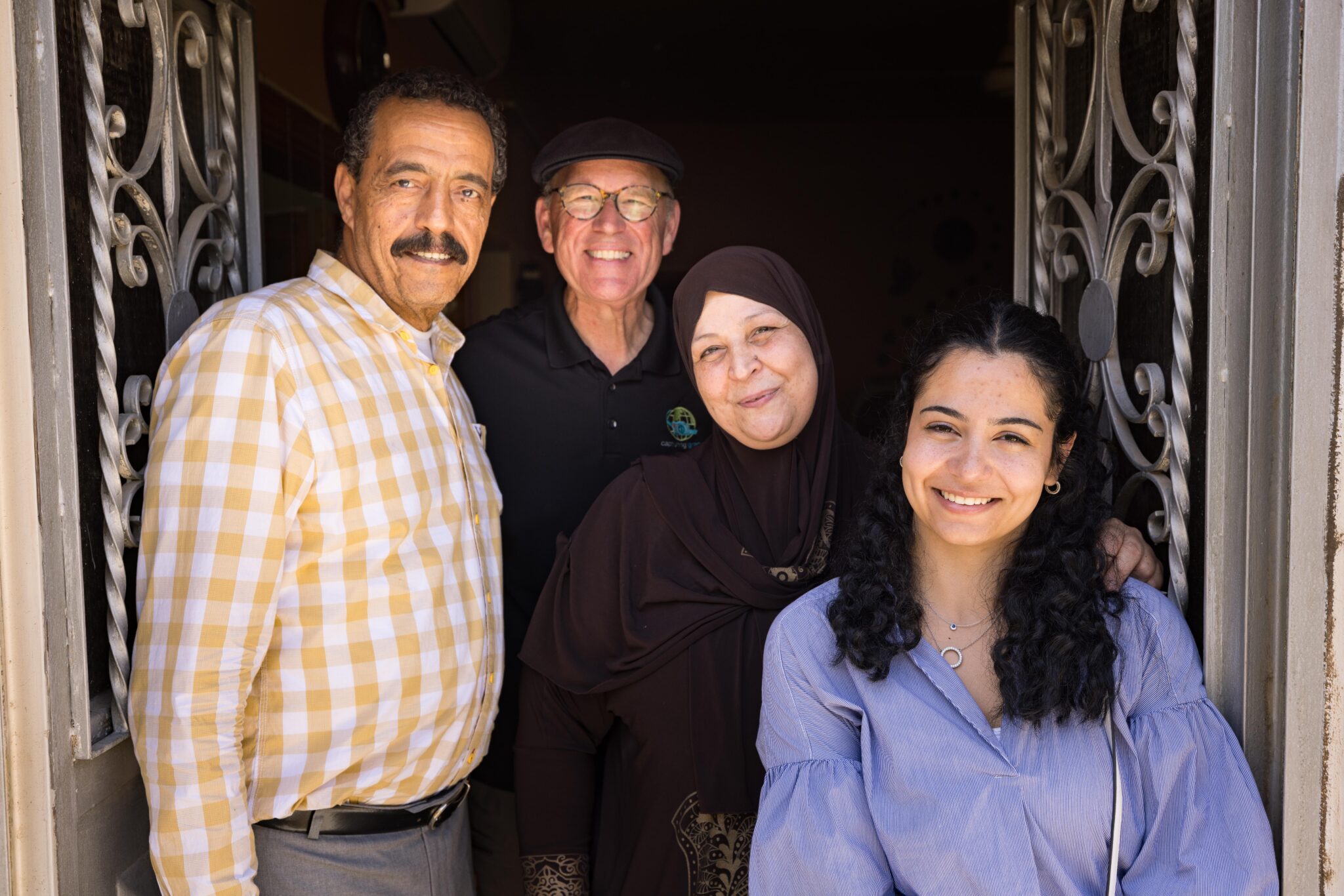 Recently I had the privilege of working with Joy Mazahreh in the country of Jordan. Joy conducted interviews with refugee families while I photographed. I am now so excited to share Joy's stories on my blog from our time with JIRA. I am so grateful to call Joy my Capturing Grace partner, and I know that you will be inspired by her story as well as her writings. – Ronnie
Randa is a third generation Palestinian immigrant. She was born in Amman and was married to her husband at the age of sixteen. Living under harsh economic circumstances, Randa never lost hope. After raising four wonderful children, she volunteered her time to teach young and underprivileged women and girls to take care of their skin, hair, and body–something she has always been passionate about.
One day, during olive picking season, Randa noticed the amount of waste olive picking produces. Not only do many olives escape the baskets and are left on the floor, but oil making processes also leave lots of seeds and branches behind. Randa could tell that the waste had lots of hidden potential. Looking at the sparkle in her eyes, you can easily tell that this is her philosophy in life: nothing is left behind, and there is a solution for every problem.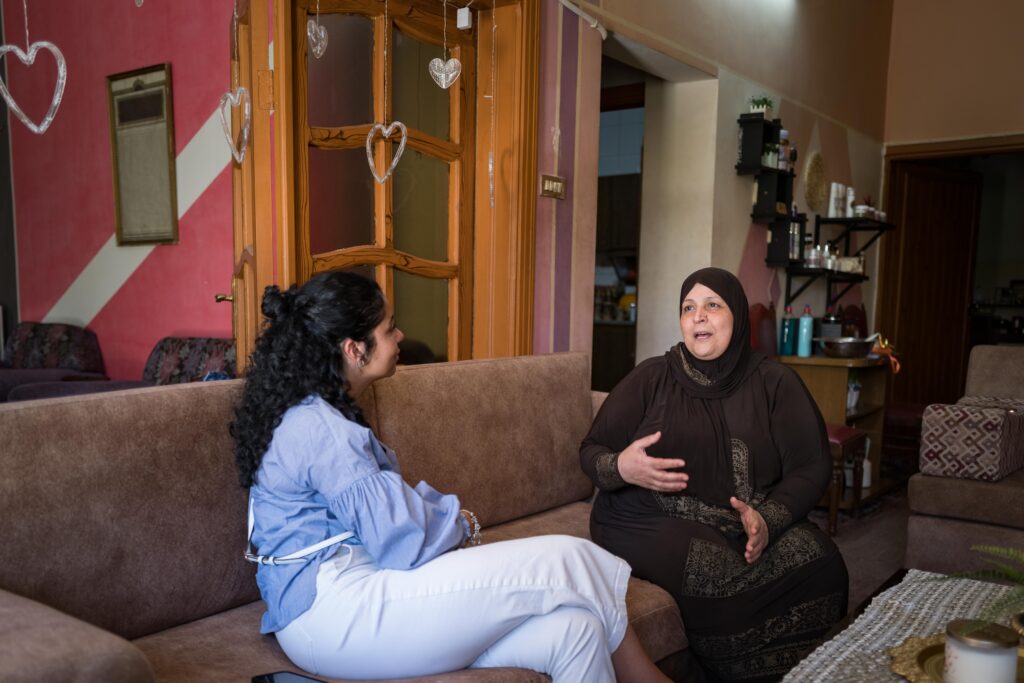 Although people doubted Randa's possibility of creating something out of simple branches, she was actually able to create incense out of them. When we asked Randa to tell us her story, she started by saying: "I am a patient woman, and I have a supportive husband. I am Randa, and I am the only person who makes incense, essential oils, and beauty products out of olive branches in Jordan."
We were all amazed by the variety of products Randa was able to produce out of one simple branch. On the counter, Randa had a display of natural creams, skin care products, linen and air fresheners, hair care products, laundry wash, candles, and more! I pointed to one of the products and asked what it was. To my surprise, she said, "This is 17in1! It cleans anything you want!" We all laughed. But, we were so impressed not only by the quality of what Randa makes but also her passion in talking about her work.
When Joy asked her how the small business came to be, Randa said that it all started with her family. Whenever a grandchild would get sick, or a family member would appear allergic to a certain product, Randa would work hard along with her husband in the kitchen to find an all-organic alternative or remedy. She told us that it has been seven years since they have bought any beauty or cleaning products from the store, because Randa makes everything at home.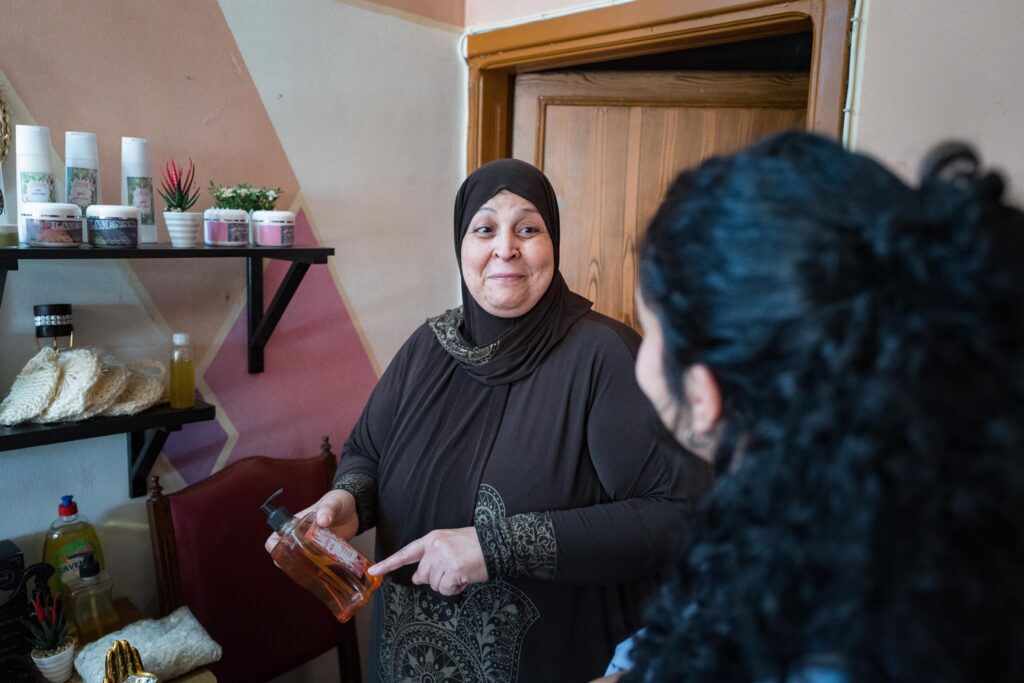 She also told us how when one of her daughters had curly hair, Randa immediately started working on curly hair products. "I do it for my family," she said, since her small business is the main source of income for the family.
JIRA worked closely with Randa to brand her small business as well as to assist her with the necessary tools to manage and sustain it. Randa's husband was kind enough to explain to us her brand's name, Lavanar. He said that Randa always carried a beautiful smell with her wherever she was, and people around her gave her the nickname, the fragrance lady. He said that Lavanar means the same in Tamil.
Also, because Randa does not hold a degree in pharmaceuticals, JIRA helped get all her products tested and approved in the lab to make sure her customers trust that all her products are medically tested and accurate. Although it has been seven years since Randa started her business, she has been certified in the last three years which gave her project a big push in her market.
"When there is a will there's a way," said Randa, "I am so thankful for JIRA because they knew how many rounds of trial and error I had to go through to reach where I am today, but they always wanted to help and support me."
Randa is also thankful for JIRA for supporting her work despite her age. In a time where a lot of the focus is towards the youth, JIRA was very supportive of Randa and her project. I asked her, "what is JIRA to you?" Randa responded with three words, "Support, development, and sustainability. In such a short period of time, they have helped me massively. Whenever I think that they will not help me anymore, they surprise me by asking: what else can we do to support you?"
Randa and her husband have so many dreams, while she wants better branding and packaging, Randa's husband works hard on his computer skills and aims for product design. Randa also wants to learn English in order to reach more customers!
With JIRA, Randa has also participated in their e-marketing, copywriting, graphic design, and financial planning workshops. Randa is very passionate about what she does and she is always pushing herself to accomplish more, she is one of the strongest women I met! There is so much that can come out of their small kitchen and surrounding garden, where they extract all the herbs and plants from for their creams and lotions.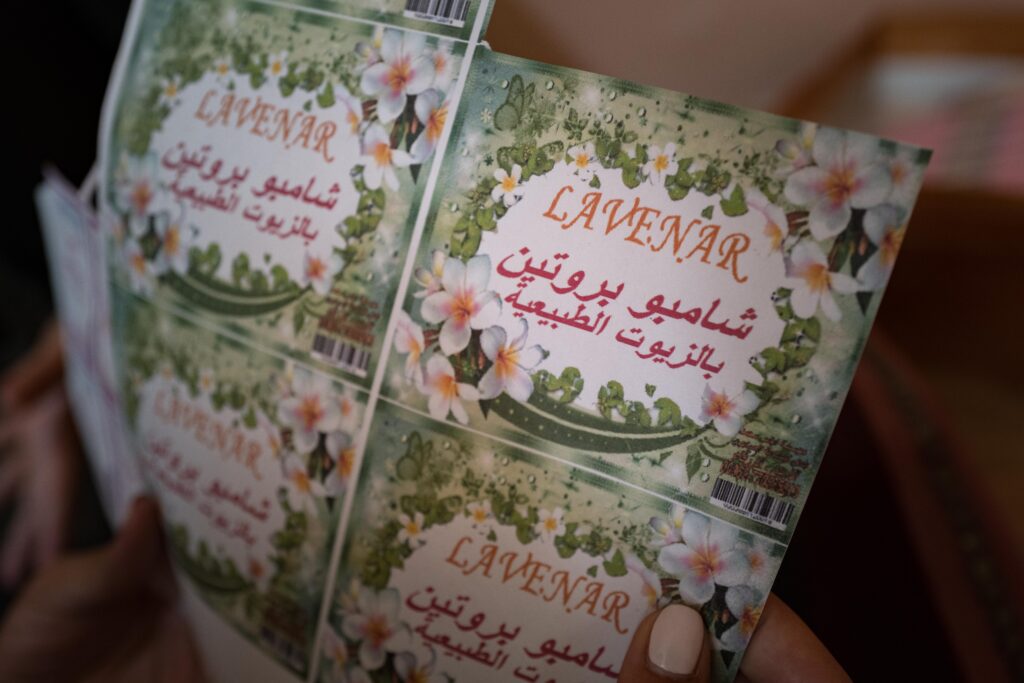 In the corner of the house, Randa and her husband keep a box with their very first products. They look old and very different from the products they make today. Everytime they feel undermotivated, Randa's husband reaches out to the box to remind his wife how far they have come and how beautiful the journey ahead of them is.
This story would have not been possible without JIRA and their support to this family. JIRA dealt with the families' inheritance of loss due to war and gave them a future of hope by supporting their connection to home and doing what they love. What seemingly appears financial or educational in terms of JIRA's support actually is deeper and more meaningful in the way it allows many families like this one to be able to confront their memories and feelings through what they do. I am very thankful for JIRA, David Rihani, and Jude for what they have done for so many of these families in Rusaifeh, Hiteen Camp, and the Jordanian Desert. – By Joy Mazahreh
About JIRA
JIRA works to achieve its goals and objectives in cooperation with a group of public and private companies and with the efforts of individuals and volunteers. Together, we promote the values of positive change in society and plant seeds of peace and goodness — promoting the various components of Jordanian society to achieve sustainable development.
The company seeks to present creative ideas in society for social change and merging groups by spreading social peace and sparking the culture for dialogue in Jordanian society.
We aim to improve economic conditions, empower women, and market the product in the capital. In Amman, the capital of Jordan, we offer youth training and cultural projects and work specifically with equipping and empowering girls. We teach concepts of social responsibility and sustainable development and support for economic and political empowerment. We also work to refine and develop the skills and experiences of individuals in the local community through self-development programs. We aim to develop a mindful generation who is capable of participating in public life and making strategic decisions, thereby improving their own lives and the community as a whole.