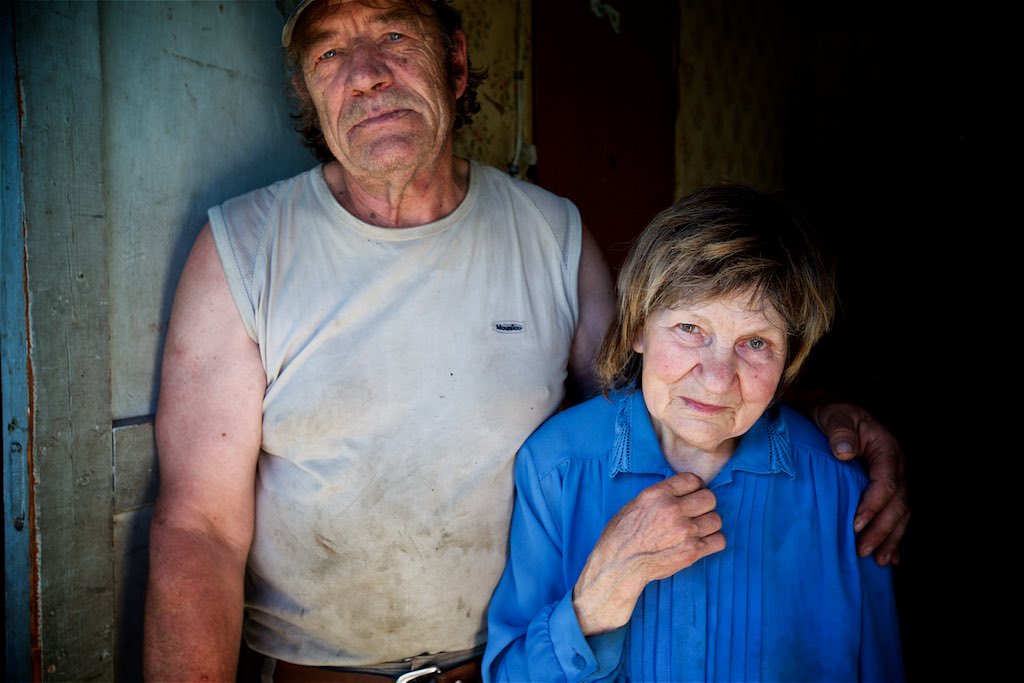 30 Oct

At Fathers House with Alexander and Ludmilla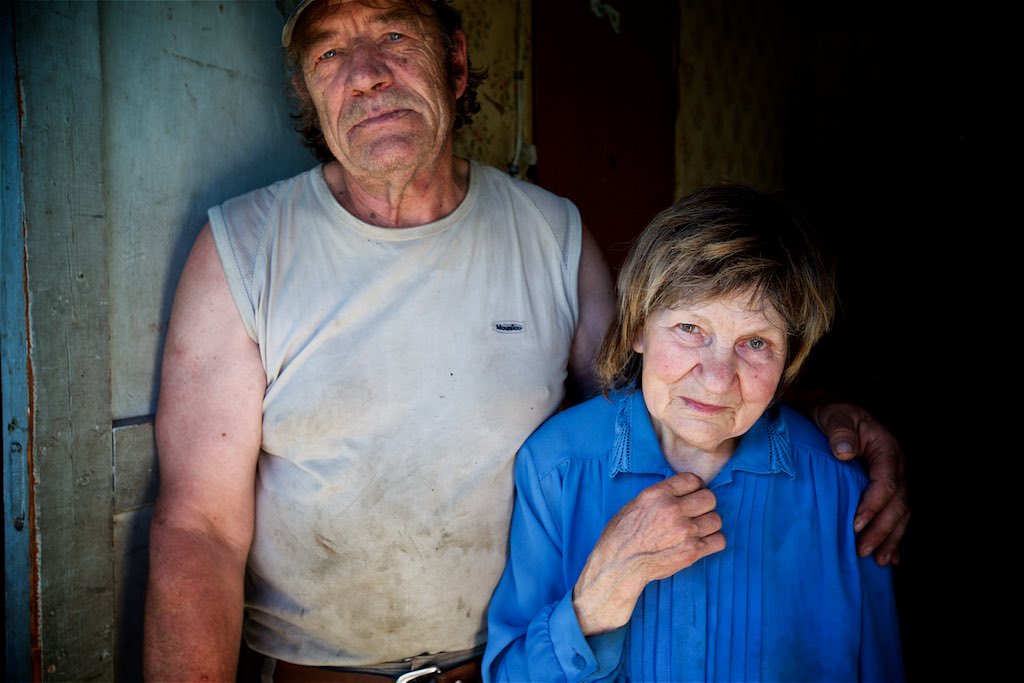 August 11, 2017 – Day 11 of a 26 day, 11 flight and 4 country adventure, Capturing Grace in France, Ukraine, Russia and Spain.
While photographing for Fathers House we made a stop at Alexander and Ludmilla's home. Ludmilla and her husband take in the elderly who are homeless and live on the streets, Fathers House helps support their work. Alexander brings new meaning to the term "hard worker". He works tirelessly everyday making tombstones for his funeral business.
My visit started a bit awkwardly as I set with a couple who had both experienced the loss of limbs while surviving the harsh winters of Ukraine on the streets. Liana suffered a heart attack and the temporary loss of blood that led to her blindness. When I complimented her beautiful auburn hair she went from a stoic stare to a beautiful smile. Liana and Sasha met while in a hospital together, they have stayed friends ever since.
My memorable moment photographing Ludmilla and Alexander came when I asked Alexander if he remembered the day that he met his beautiful bride to be. His face lit up as he flashed the smile of a love struck teenager. Married for fifty years, the love of jesus shines through them, illuminating the lives of others.
[In August my daughter Carissa and I set off on a 26 day, 11 flight and 4 country adventure, Capturing Grace with our camera's as we journeyed through France, Ukraine, Russia and Spain. I am now back at home in the US, posting about the experience of those twenty six days from my journal]